The problem with most IT companies is that they are very poor in delivering what they are actually selling. We used to host our websites with a certain webhost. It was pure hell. For one thing, the customer service department…didn't exist. Out of this frustration was born our web-hosting company, Nickel Pro. We provide excellent features and benefits as well as top notch customer service. We exist to serve you.
We offer two tiers of service: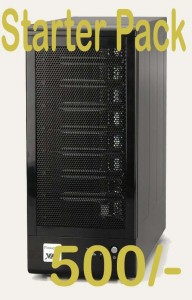 Starter Pack @ 3,000/- per year
Hosting Resources:
* 400 MB Web Space
* 1000 MB Monthly Bandwidth
(you can upgrade at any time)
You can create:
* Unlimited Email Accounts
* 5 sub-domains
* 5 MySQL databases
(you can upgrade at any time)
All packages will have:
* Support for PHP, Perl, Fast CGI, SSI, Python, Ruby on rails, (and much, much more)
* Pre-Installed Php-Nuke, phpBB, Help Center Live , Joomla, WordPress, b2evolution, SMH, (and much, much more)
* cPanel Web Based Control Panel
* Webmail System
* Free Shared SSL
* Full Tech. Support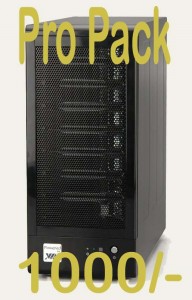 Pro Pack @ 1000/- per month
Hosting Resources:
* 1000 MB Web Space
* 2500 MB Monthly Bandwidth
(you can upgrade at any time)
You can create:
* Unlimited Email Accounts
* Unlimited sub-domains
* Unlimited MySQL databases
E-commerce features:
* Shared SSL
* Private SSL (terms apply)
* Agora Cart
* osCommerce
* ZenCart
* Cube Cart
We can go on and on about the features of our hosting package (the above are just some of the more popular features) but I know you are more interested in the benefits to you.
Benefits to you:
Each website is assigned to a dedicated Tech. Pro who is responsible for ensuring that that website is up and running 24/7. The Tech Pros are expected to fix any problem as soon as it happens. (Other webhosts do not offer this service, they only lease server space to you.)
Supporting so many technologies means that what you do with your site is only limited by your imagination.
You get your own personalised email right out of the box. It can be yourname@example.com or whatever else you want.
Enough space and bandwidth to handle any site, no matter how heavy.
We guarantee that your website will be available at least 99.9% of the time.
The variety of e-commerce tools we support means you can start trading online from day one.
You will have your very own control panel called cPanel. This is where you will go to administer your website. Once you are logged into cPanel you can create subdomains, email addresses, change passwords, and much more without requiring any help from us.